So I got lazy this weekend and did oh, pretty much nothing. Well I did go see American Gangster, which if you haven't seen you should. All of this to say that I hyped a weekend post but I dropped the ball. Speaking of dropping the ball, Bulls, Heat, and Warriors. Three playoff teams starting 0-3, that's not good.
Well I should probably really get down to business today I've got a lot to get to. Not long ago Claude Johnson, who is the Founder & President of
Black Fives, Inc
. Posted in the comments here about the The Converse Century Black Fives collection. Soon after that
sneaker freaker
posted more pics and info from the pack. The pics come from sneaker freaker, but check
Claude's blog
for more updates.
Below you see a picture of all three shoes, from left to right you see the Converse Revolution, Converse, Rens All Star, and the Pro Leather.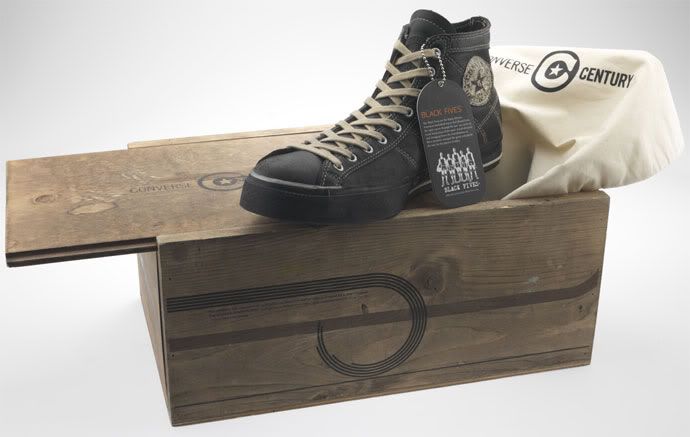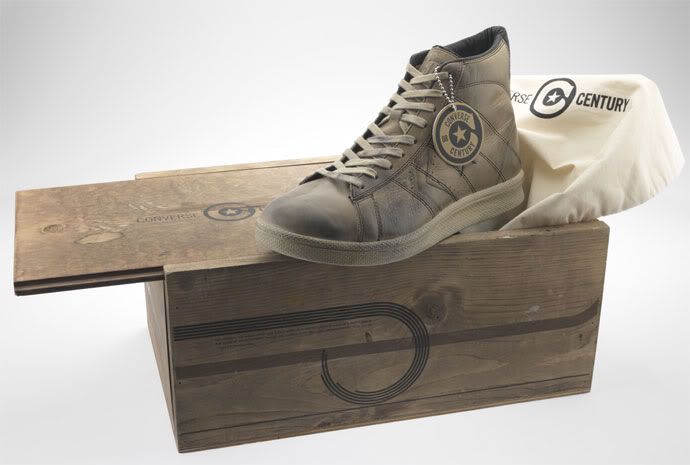 The second piece of news today is about a new hire for Converse, it was reported by Ad Week that Geoff Cottrill has been named as Chief Marketing Officer. According to the article Cottrill had been vp, global entertainment at Starbucks since August 2005. You can read more about the hire over at Adweek.
Well I was just talking to my roommate and it turns out I've got more homework than I thought I had so I am going to have to go ahead and call it for today, but come back Wednesday for more. Thanks for stopping by and enjoy your Mondays, they only happen once a week.